Capital Thinking  •  Issue #305  •  View online
Longboat Key, Florida. A couple walks into the store at the Longboat Key Marina. Both have deep, permanent dark tans--- the kind you can imagine going down to their bones. I'm here getting my free early morning coffee and muffin, feeling a little guilty about the amount of Half and Half I am using.
The couple greets another man. He asks about their boat.
"Has it sold yet?"
"No," they grimace.
What then unfolds can only be classified as a high-order First World problem: We're having trouble selling our yacht.
---
Having lived on their boat for several years, the couple is done with boating. It's too hard to find people willing to show up and work on boats, they say. It's also too expensive. So they bought a house and put the boat on the market. That was more than a year ago. They waited for offers.
They're still waiting. Eleven people have looked at the boat, but no offers. Not even a low-ball.
Some context here is important. Longboat Key Marina isn't just any Marina, and Longboat Key isn't just any place. There are a lot of scruffy marinas in the world, but this isn't one of them. It's posh, filled with boats that are 60, 70 and 90 feet long--- the kind that have a salaried captain. Some might have a second crew member, someone good with hors d'oeuvres.
I was here in March, on a chartered 37-foot Jeanneau sloop, and worried that some would question right to be there. Even today, on my friend Walt's 42-foot Nordic Tug, we joke that we only got in because it's the off-season.
Longboat Key is no tiki-bar beach community, either. It's a very quiet place, discreetly occupied by the Seldom Seen. It's a place filled with "old money," even if little of it is inherited.
The couple has an older boat, priced around $150,000. I gathered it was a classic trawler with two staterooms, two heads with showers, a salon, a galley and a fly bridge with a commanding view of everything around it. Buy it's equivalent new, today, and you'll be writing a check for $700,000, maybe $900,000.
"You know," the talkative half of the couple says, "we may just sell it as a cheap condo. We own the slip. It would make a good package."
She's right. Boats are the last cheap waterfront in America.
*Maybe Travis McGee had it right all along - and he was years ahead of the rest of us. - Ed.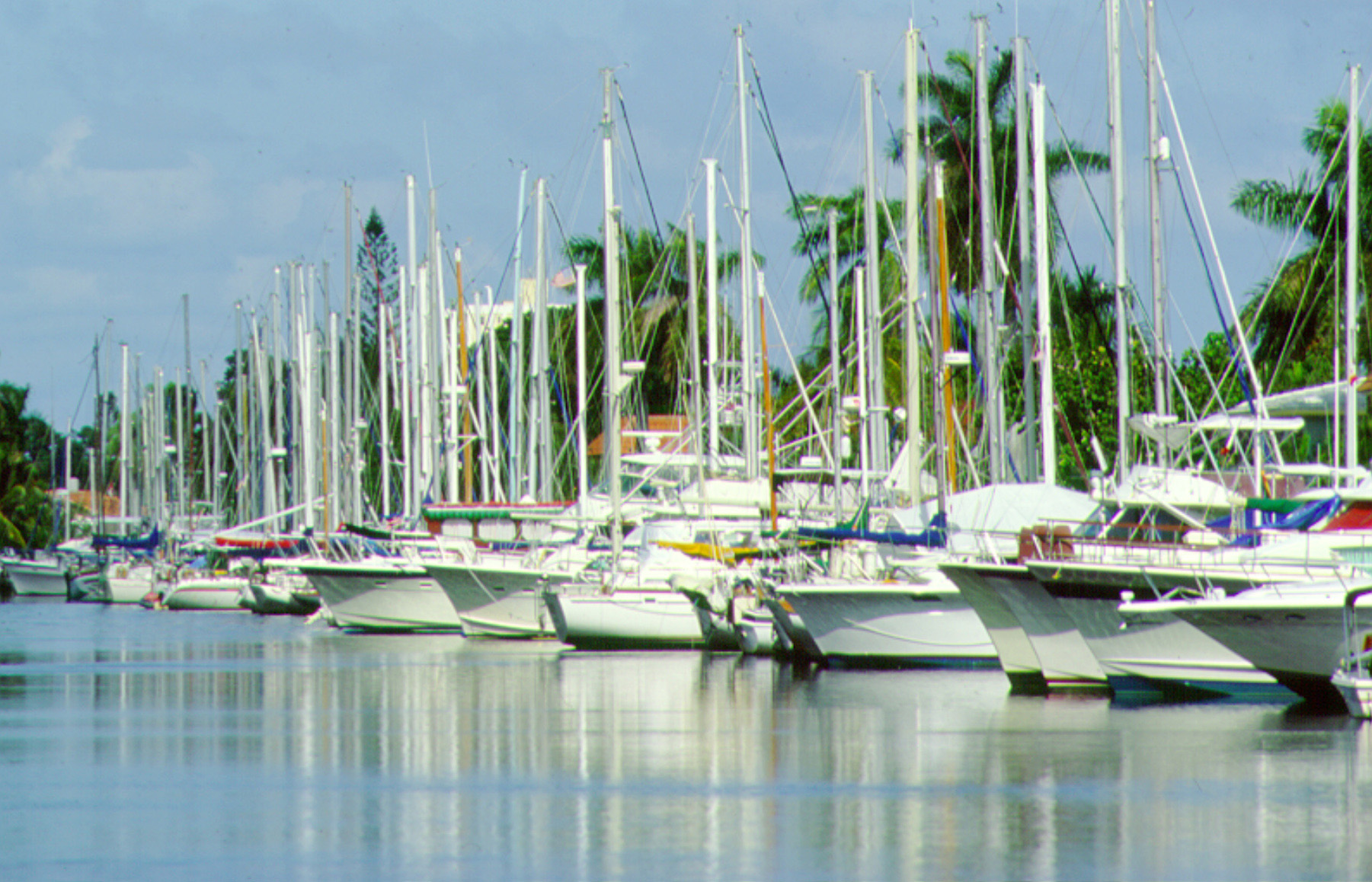 *Featured post photo by Alex Block on Unsplash