Wanted: People Who Color Outside the Lines
These periods aren't fun. They never are, but the good news is that in their wake something positive happens. The adversity will separate the wheat from the chaff, the three-stars with upside from five-stars without it, and those who can "handle hard well" from those who cannot
Capital Thinking  •  Issue #1146  •  View online
I have been writing these articles for close to a decade now. In doing so I have covered many topics, but none have resonated more than this issue of adversity.
As a result, my antenna is up.
This is why I happened to notice something this past Sunday afternoon while watching the Buffalo Bills play the Kansas City Chiefs, specifically the two starting quarterbacks — Josh Allen and Patrick Mahomes.
-Ted Lamade
---
by Ted Lamade, Managing Director at The Carnegie Institution for Science:
Allen and Mahomes may be the two best quarterbacks in the NFL today. Allen is currently the frontrunner to be this year's MVP, while Patrick Mahomes was the League MVP in 2018 and Super Bowl MVP in 2020.
Yet, neither was expected to even make it to the NFL. In fact, Mahomes wasn't even ranked in the top 50 recruits in his home state of Texas and Allen failed to receive a single scholarship offer coming out of high school.
Intrigued, I started doing some more digging.
Like Josh Allen, Aaron Rodgers, the four-time and two-time reigning NFL MVP, also didn't receive a scholarship offer coming out of high school. He was then passed over by 21 other teams and had to back up Brett Favre for three seasons before starting his first NFL game.
How about the 2019 MVP, the year between Rodgers and Mahomes? Lamar Jackson was a three star recruit (out of five) who wasn't even among the top 400 recruits his senior year in high school. He was also strongly encouraged by the "experts" to play a position other than quarterback.
The the last MVP outside of this group? Tom Brady, who has become the greatest quarterback of all time after being passed over by every NFL franchise multiple times in the 2000 NFL draft until the Patriots finally drafted him in the 6th round.
The list doesn't end there.
Of the top ten quarterbacks heading into this season, only one was rated a five-star recruit coming out of high school. Of the 32 starting quarterbacks in the NFL today, you can count the number of five-star recruits on just one hand.
The fact is, this group of predominantly three-star quarterbacks was considered by many to be too short, slow, inaccurate, or raw to become regular starters. Yet, they are currently occupying the most demanding job in all of sports, while countless five-star "sure things" have flamed out along the way.
The question is why?
Duke women's head basketball coach, Kara Lawson, said it better than I ever could in a recent speech to her team about how important it is to "handle hard well."
"Most people think things are going to get easier. Life is going to get easier. Basketball is going to get easier. School is going to get easier. It never gets easier.
What happens is you become someone who handles hard stuff better. And if you think life when you leave college is going to all of a sudden get easier because you graduated and you got a Duke degree, it's not going to get easier. It's going to get harder.
So make yourself a person that 'handles hard well'." -Kara Lawson
So how does this relate to NFL quarterbacks?
While five-star football recruits likely expected to start immediately when they reached campus, three-star recruits had to compete to win their starting spots.
While five-stars were reading their own press clippings, three-stars likely didn't have any clippings to read.
While many five-stars maxed out in high school by maturing physically early or focusing exclusively on football, many three-stars matured later, played multiple sports growing up, and juggled other responsibilities.
Josh Allen is the poster child. He was an undersized kid from a two stop-light town better known for producing melons than athletes.
Instead of traveling around the country to attend elite quarterback camps, he was playing three sports, busing tables at his mother's restaurant, and working on the family farm weeding fields, moving irrigation pipes and driving the tractor.
Instead of transferring to a larger high school after a breakout junior season, he and his parents decided to pass on the opportunity. Why? Because they believed that, "you bloom where you're planted."
Even after a strong senior season, Allen didn't receive a single Division 1 offer. Without one, he went to junior college where he had to win the starting job.
After generating nearly 450 yards per game, Allen still only received one Division 1 offer (The University of Wyoming). He sat for much of his first season in Laramie, but won the starting job his junior and senior seasons where he excelled.
Yet, even with this success, countless pundits were skeptical about his professional prospects, pointing to the fact that he had faced weak competition and was not accurate enough to play in the NFL. Yet, the Buffalo Bills were willing to take a chance.
Why?
Because they needed someone who had repeatedly beaten the odds. After all, the Bills hadn't won their division or a playoff game in close to two-and-a-half decades, and had twenty starting quarterbacks along the way.
So, why did the Bills think this unpolished 22-year-old quarterback who had not received a single scholarship offer out of high school could turn this beleaguered franchise around?
Because Allen knew how to "handle hard well."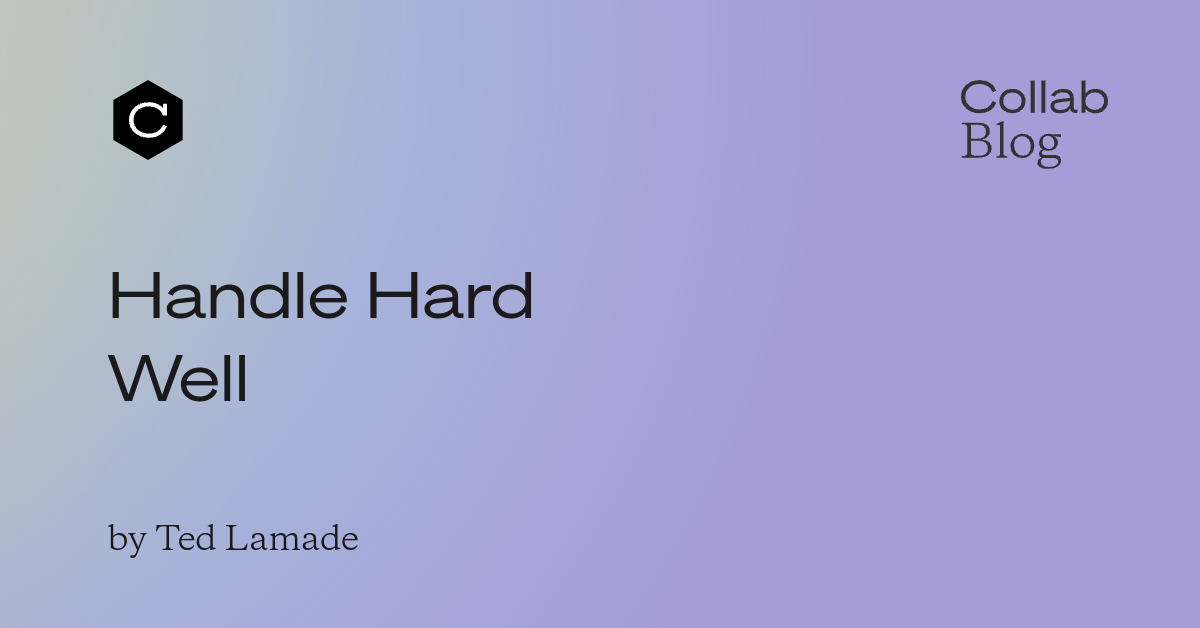 *Featured post photo by Aashish R Gautam on Unsplash