How Dairy Queen Conquered America
The Dairy Queen empire began with a dream, a dime, and, of course, a metric fuckton of ice cream.
Capital Thinking • Issue #163 • View online
Dairy Queen has never forgotten its essence as an American icon.
Fads come and go, but what remains is the vanilla cone that perfectly complemented a river of salty post-breakup tears, a Blizzard that you housed as your checking account teetered on the cliff of overdraft, a sundae that serves as the bridge between two people for one sinful afternoon.
---
From - The Takeout:
Dairy Queen is a chain deserving of its royal title. Whether it's a sunburnt, hot-fudge smothered memory of younger and simpler times, or an ice-cold respite from nine-to-five tedium, Dairy Queen has been there for decades to add a little sweetness to the daily rigmarole.
While the Queen has never wavered from her post, the offerings of her empire have undergone quite the evolution. Since the chain's inception nearly 80 years ago, Dilly Bars have yielded to Jurassic Park-inspired concoctions. The ever-elusive Candy Crunch, an endangered, sprinkle-specked species, has grown alarmingly scarce, as have summer nights lit by the torch-red blaze of a cherry-dipped cone.
Is it we who have changed, or Dairy Queen's menu? Well, it's a little bit of both.
The Dairy Queen empire began with a dream, a dime, and, of course, a metric fuckton of ice cream.
Link: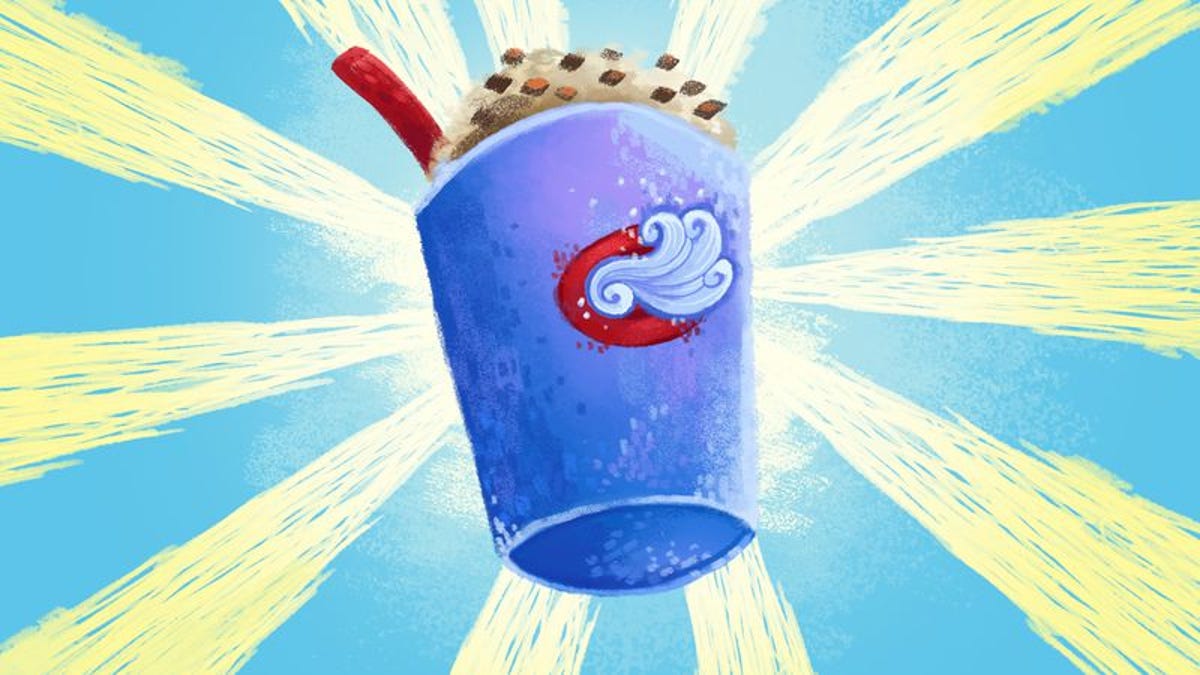 When Dairy Queen introduced the Blizzard in 1985, it was a big step forward in ice cream shop innovation. Before, you had hand-dipped cones and soft serve, sundaes and splits.
If your shop knew what it was doing, you might be able to swing a chocolate- or sprinkle-covered cone, and there was always the milkshake.
Blizzards changed all that, blending popular sundae toppings—toppings with name brands, even—with Dairy Queen's signature soft serve.
You didn't just have to have a spoonful of Oreos on your vanilla ice cream anymore. Now, thanks to the magic of the DQ Blizzard machine, you could have a spoonful of Oreos in your ice cream.