The World is a Narrow Bridge
We can't give into fear. We have to repeat to ourselves over and over again: It's OK to be scared, just don't be afraid. We repeat: The world is a narrow bridge and I will not be afraid.
Capital Thinking  •  Issue #565  •  View online
Astronauts face all sorts of difficult, high stakes situations in space—where the margin for error is tiny.
In fact, on Chris Hadfield's first spacewalk his left eye went blind. Then his other eye teared up and went blind too.
In complete darkness, he had to find his way back if he wanted to survive. He would later say that the key in such situations is to remind oneself that "there are six things that I could do right now, all of which will help make things better.
And it's worth remembering, too, there's no problem so bad that you can't make it worse also."
That's the difference between scared and afraid.
One prevents you from making things better, it may make them worse.
-Ryan Holiday
---
In scary times, it's easy to be scared.
Events can escalate at any moment. There is uncertainty.
You could lose your job. Then your house and your car. Something could even happen with your kids.
Of course we're going to feel something when things are shaky like that. How could we not?
Even the Stoics, who were supposedly masters of their emotions, admitted that we are going to have natural reactions to the things that are out of our control.
You're going to feel cold if someone dumps a bucket of water on you.
Your heart is going to race if something jumps out from behind a corner.
These are things the Stoics openly discussed.
They had a word for these immediate, pre-cognitive impressions of things: phantasiai. No amount of training or wisdom, Seneca said, can prevent us from having these reactions.
What mattered to them, and what is urgently needed today in a world of unlimited breaking news about pandemics or collapsing stock markets or military conflicts, was what you did after that reaction. What mattered is what came next.
There is a wonderful quote from Faulkner about this very idea.
"Be scared," he wrote. "You can't help that. But don't be afraid."
A scare is a temporary rush of a feeling. Being afraid is an ongoing process. Fear is a state of being.
The alertness that comes from being startled might even help you.
It wakes you up. It puts your body in motion. It's what saves prey from the tiger or the tiger from the hunter.
But fear and worry and anxiety? Being afraid?
That's not fight or flight. That's paralysis. That only makes things worse.
Especially right now.
Especially in a world that requires solutions to the many problems we face. They're certainly not going to solve themselves.
And inaction (or the wrong action) may make them worse, it might put you in even more danger.
An inability to learn, adapt, to embrace change will too.
There is a Hebrew prayer which dates back to the early 1800s: כל העולם כולו גשר צר מאוד והעיקר לא לפחד כלל. "The world is a narrow bridge, and the important thing is not to be afraid."
The wisdom of that expression has sustained the Jewish people through incredible adversity and terrible tragedies.
It was even turned into a popular song that was broadcast to troops and citizens alike during the Yom Kippur War.
It's a reminder: Yes, things are dicey, and it's easy to be scared if you look down instead of forward. Fear will not help.
What does help?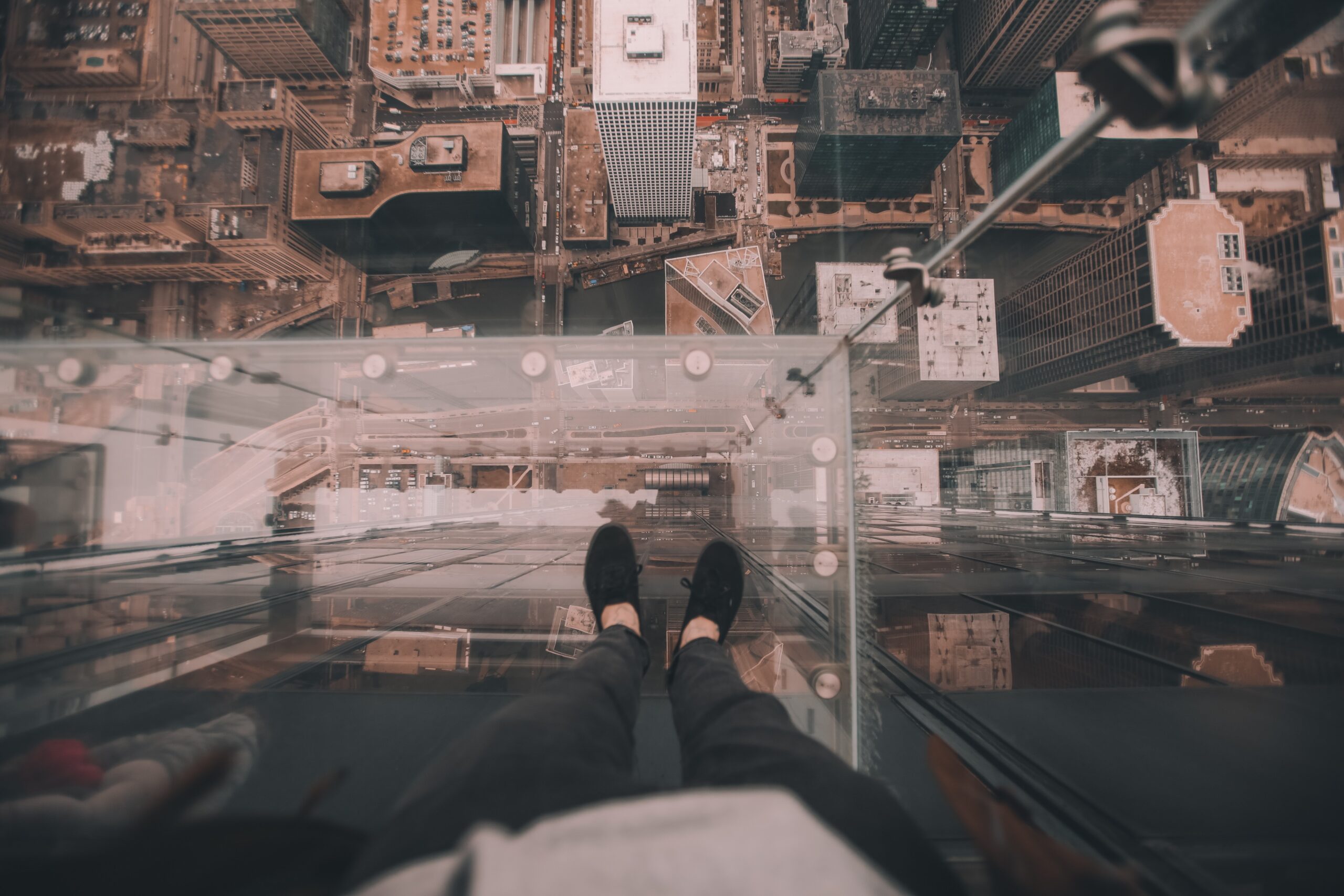 We can't give into fear.
We have to repeat to ourselves over and over again: It's OK to be scared, just don't be afraid.
We repeat: The world is a narrow bridge and I will not be afraid.
We have to focus on the six things, as Chris Hadfield might say, that we can do to make it better.
And we can't forget that there are plenty of things we can do to make things worse.
Foremost among them, giving into fear and making mistakes.
Rather, we have to keep going. Like the thousands of generations who have come before us.
Because time marches in only one direction—forward.