Failing in Style
I was basically alone. I didn't have a team, nor an office. Some of my friends became billionaires. Meanwhile, I was running a "measly" lifestyle business. It wasn't what I wanted to do, but I had to keep the ship from sinking.
Capital Thinking  •  Issue #522  •  View online
In 2011, I left my job as the second employee at Pinterest — before I vested any of my stock — to work on what I thought would be my life's work.
I thought Gumroad would become a billion-dollar company, with hundreds of employees. It would IPO, and I would work on it until I died. Something like that.
Needless to say, that didn't happen.
---
Now, it may look like I am in an enviable position, running a profitable, growing, low-maintenance software business serving adoring customers. But for years, I considered myself a failure.
At my lowest point, I had to lay off 75 percent of my company, including many of my best friends. I had failed.
It took me years to realize I was misguided from the outset. I no longer feel shame in the path I took to get to where I am today — but for a long time, I did.
This is my journey, from the beginning.
A weekend project turned VC-backed startup
The idea behind Gumroad was simple: Creators and others should be able to sell their products directly to their audiences with quick, simple links. No need for a storefront.
I built Gumroad the weekend I thought up the idea, and launched it early Monday morning on Hacker News. The reaction exceeded my grandest aspirations. Over 52,000 people checked it out on the first day.
Later that year, I left my job as the second employee at Pinterest — before I vested any of my stock — to turn Gumroad into what I thought would become my life's work.
Almost immediately, I raised $1.1M from an all-star cast of angel investors and venture capital firms, including Max Levchin, Chris Sacca, Ron Conway, Naval Ravikant, Collaborative Fund, Accel Partners, and First Round Capital.
A few months later, in May 2012, we raised $7M more. Mike Abbott from Kleiner Perkins Caufield & Byers (KPCB), a top-tier VC firm, led the round.
I was on top of the world. I was just 19, a solo founder, with over $8M in the bank and three employees. The world was starting to take note.
We grew the team. We stayed focused on our product. The monthly numbers started to climb.
And then, at some point, they didn't.
To keep the product alive, I laid off 75 percent of my company — including many of my best friends. It really sucked.
But I told myself things would be fine: The product would continue to grow and no one far from the company would ever find out.
Then, TechCrunch got wind of the layoffs and published "Layoffs Hit Gumroad As The E-Commerce Startup Restructures."
All of a sudden, my failure was public. I spent the week ignoring my support network and answering our customers' concerns, many of whom relied on us to power their businesses.
They wanted to know if they should look for alternative products.
Some of our favorite, most successful creators left. This hurt, but I don't blame them for trying to minimize the risk in their own businesses.
So what exactly went wrong, and when?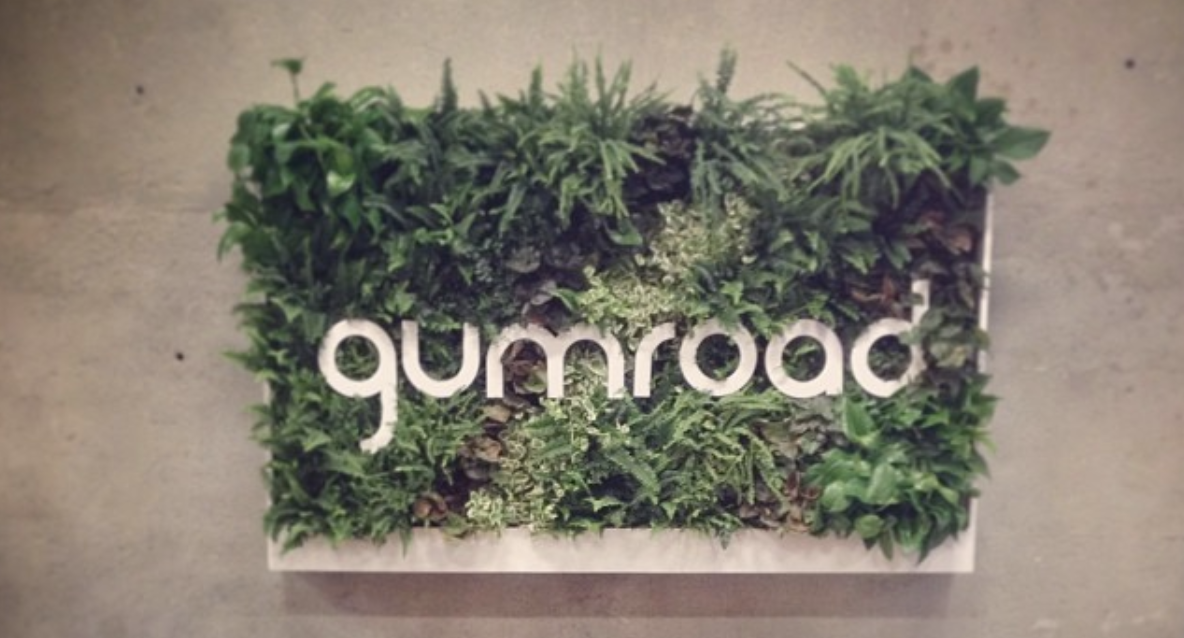 *Featured post photo by Christian Bowen on Unsplash