Everyone needs a Plan B
COVID has shown many of us a lesson in humility, in that anything can come out of the blue that significantly hurts our tangible assets, our wealth and portfolios. But Chris shows us that we still have our intangible assets, our expertise, experience, network and reputation
Capital Thinking  •  Issue #1100  •  View online
After ten years of grinding effort to first co-found and then help lead his company, Convene, to great success, Chris Kelly was on the verge of the kind of exit that most entrepreneurs dream of.
---
Convene was the largest private owner of non-hotel meeting space in the U.S. and a leading operator of premium coworking locations.
A fast-growing startup with over 1.5 million square feet under management, the company transformed ugly, boring office spaces into incredible, beautiful, curated workplaces.
With the business on a near certain growth path, Chris stepped back from his role as President in 2019 and officially announced his departure as Vice-Chairman in Nov 2020 at Convene's 10 year anniversary celebration.
In January 2020 Convene was finalizing its Series E fundraising and as part of that round, Chris was going to sell a significant amount of his stock.
He made plans to move to Colorado, build his dream home and travel with his wife and two young children before returning home to decide his next move.
Then COVID hit.
March came along with all of the shutdowns and Convene was forced to temporarily suspend its operations. And in a seeming heartbeat, Chris's fortunes changed forever.
There are countless entrepreneurs who have suffered economically during COVID. People who painstakingly built businesses from scratch and all of a sudden watched as everything they built disappeared.
What do you do when that happens? What did Chris do?
I am writing this because I am amazed by Chris. I have learned a great deal about what real resilience is and want to share his story.
"It took me one night to realize that every single plan I had made had to be re-thought and that I wasn't alone. The entire world was going through what I was going through," Chris told me.
He lost exactly one night of sleep.
And then he roused himself from his self-pity and thought to himself, "It's moments of chaos and need that entrepreneurs mobilize. Where there is change there is opportunity."
Instead of worrying about what he had lost, he decided instead to focus on opportunity.
Chris said, "I had to shift my mindset from thinking about my balance sheet as being measured on cash and equity to understanding that wealth is only one leg of the stool."
The other two legs are experience/expertise and network /reputation. And his experience, his expertise, his network and his reputation hadn't gone away at all.
"Cash and equity can work for you when you are sleeping or on vacation. But your experience and reputation work for you only if you wake up and work on it every day."
Chris immediately went to work.
Things have drastically changed for he and his wife. Instead of renovating a dream home, they ended up renting.
Instead of taking 18 months to travel the world to decompress, read all of the great books he wanted to read and spending more time with the family, Chris is back to the grind.
The travel and decompress plan is still there but the plan has been pushed back ten years. But Chris is "not wasting an ounce of energy thinking about the past, only focused on building for the future."
So, what is Chris doing now?
He partnered with another notable Proptech (property technology) founder to create a venture studio that conceives, develops and funds technology businesses that help evolve and serve the real estate industry.
Unlike traditional venture capital, a venture studio partners with founders to start portfolio companies from the ground up and provide funding, shared resources and advisory growth and helps mitigate risk to startups.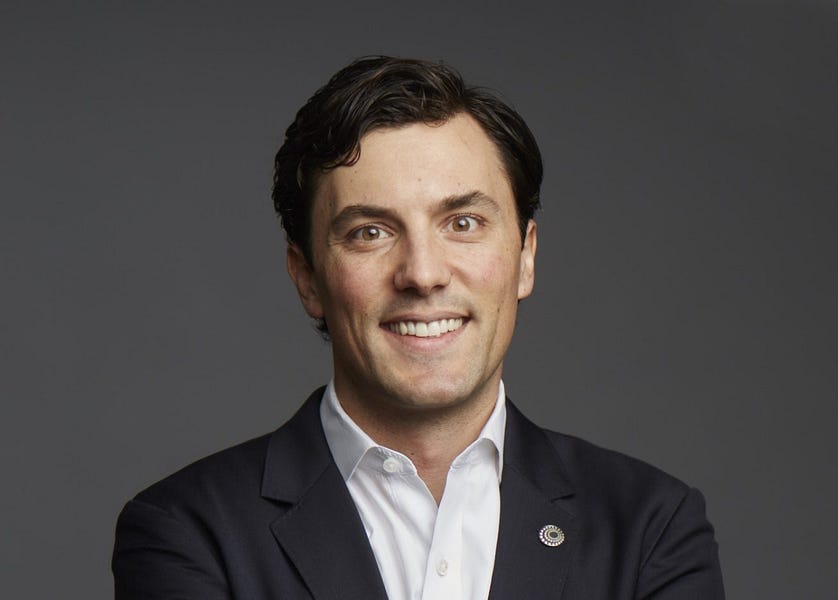 *Featured post photo by Kevin Wang on Unsplash