Blowback
What is the real world implication of Afghanistan on the China - USA relationship and, in particular, Taiwan? Read about it here.
20 August 2021 · Issue #914 · View online
I do not intend to discuss or critique the recent events in Afghanistan other than to say that it is clearly not the highpoint of America's foreign policy which at this instant is entrusted to our current POTUS.
Jeff Minch | The Musings of The Big Red Car:
When the current POTUS was running for the job, we were assured that one of the mitigating factors of his half a century in the swamp was that he was an old and steady hand when it came to foreign policy — hmmm, maybe not so much, eh?
A single discordant voice was former Sec Def/Dir CIA Gates who opined that Joe Biden had been on the wrong side of every major foreign policy issue for the last four decades.
Today, President Biden takes great pride in the killing of Osama Bin Laden, a mission he opposed at the time.
So what, Big Red Car?
What I do want to discuss is that others — meaning rival nations such as China, Russia, North Korea, Iran — carefully assess our foreign policy to see how it might apply to them at some future date.
In this instance, I would like to focus on China, who I think is a gargantuan mischief maker and truly evil country — the government, the Chinese Communist Party, not the people who are their victims — that is progressively becoming more and more controlled by a single person, President for Life Xi Jinping.
Xi is:
1. President of the People's Republic of China
2. General Secretary of the Central Committee of the Communist Party of China
3. Chairman of the Central Military Commission
4. Leader of the Central Leading Group for Foreign Affairs
5. Leader of the Central Leading Group for Taiwan Affairs
6. Leader of the Central Leading Group for Comprehensively Deepening Reforms
7. Chairman of the Central National Security Commission
8. Leader of the Central Leading Group for Internet Security and Informatisation
9. Leader of the Central Leading Group for National Defence and Military Reform of the Central Military Commission
10. Leader of the Central Leading Group for Financial and Economic Affairs
11. Commander-in-Chief of the Joint Battle Command of the People's Liberation Army
12. Chairman of the Central Commission for Integrated Military and Civilian Development
13. President Emeritus of the Beijing Rotary Club
14. A scratch golfer, and a world class chess player.
If this were the United States, Xi Jinping would be the President of the country, head of government, the head of his political party, Secretary of Defense, Secretary of the Treasury, Commerce Secretary, Director of the CIA/NSA/MIA/DIA, and a few other obscure jobs.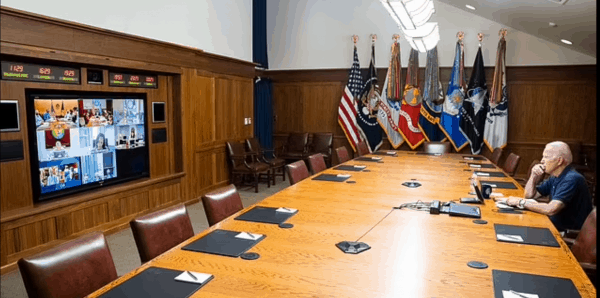 Photo credit: The Big Red Car